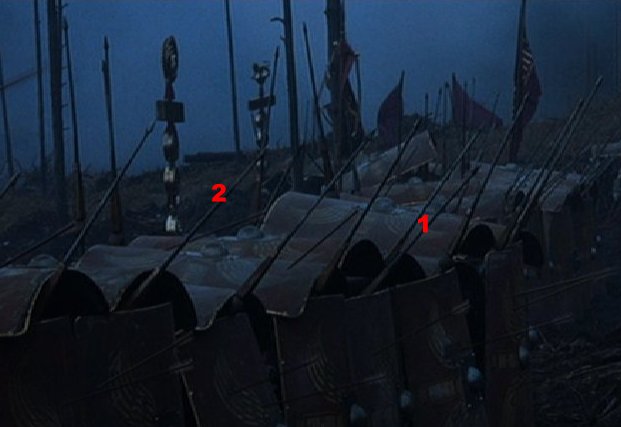 Gladiator movie pictures with critics

Not Good:
1 - A testudo used not under sieged walls? Could be not an error, but according to the evidence probably it is.
Just one time such movement has been described from ancient authors not close to the walls.
2 - The enemy is very close so why the pila are still in the hand of the soldiers?





Contact us to report other historical errors.