Another roman rostrum found in Sicily (Italy)
july 15th, 2008



Questa notizia in italiano
Thanks to the efforts by RPM and the Sea Heritage, particularly of Stefano Zangara, Alessandro Urbano, Daniele Valenti and Salvatore Palazzolo, we got this very important historical discovery. This event, in fact, confirms the Tusa's thesis about the battle between the roman and the cartaginian fleet on march 10th, 241 BC that locates the battle north-west of Levanzo.

The rostrum is a single cast of bronze that was affixed to the prow of the ships. This was used to batter the sides of the enemy vessels in order to open holes and make it to drop in the water.
The recovering operations at 70 meters below the sea surface were made by RPM with a R.O.V. (Remotely Operated Vehicles), and also with the help of the Guardia di Finanza and Stefano Vinciguerra, Giuseppe Mutolo and Giammichele Iaria.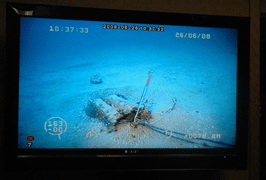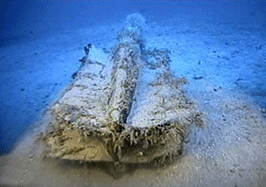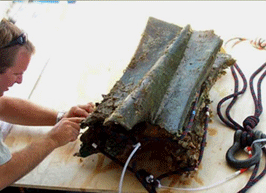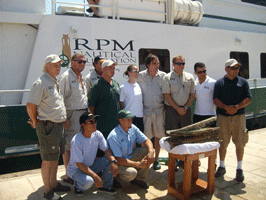 Images of the discovery and the RPM staff
Fonte: Regione Siciliana - Soprintendenza del Mare
Related News
Archeologists on trail of Punic Wars warships (august, 2005)