Stolen roman bathtub recovered (Spain)
may 7th, 2008
The Carabinieri members of Tutela del Patrimonio, a specialized section in stolen artwork, have recovered a precious Roman marble bathtub, that weights about half a ton, stolen from Italy after spotting it by chance in a Barcelona antique dealership, according to the Spanish police.
The officers were in the spanish Mediterranean port city on other business when they stumbled across their find, which had been stolen from the garden of a villa in Rome in 2005.
The owner of the antique dealership said he thought the oval-shaped bathtub, was a modern copy of an antique bought in fall 2005 for €3000 from another dealer and had it on sale for a mere €6000.
The bathtub, which dates back to the era of the emperor Hadrian, 2nd century AD, is priced more than €300,000.


Roman bathtubs are very rare objects. The surviving examples were saved from destrucion or abandon because they were reused as, in example, christian Baptismal fonts, as the one in the Duomo of Milan (Italy).
Spanish police believes the bathtub was transported to Spain by sea, most likely hidden in a shipping container. It was handed over to the Italian authorities last week.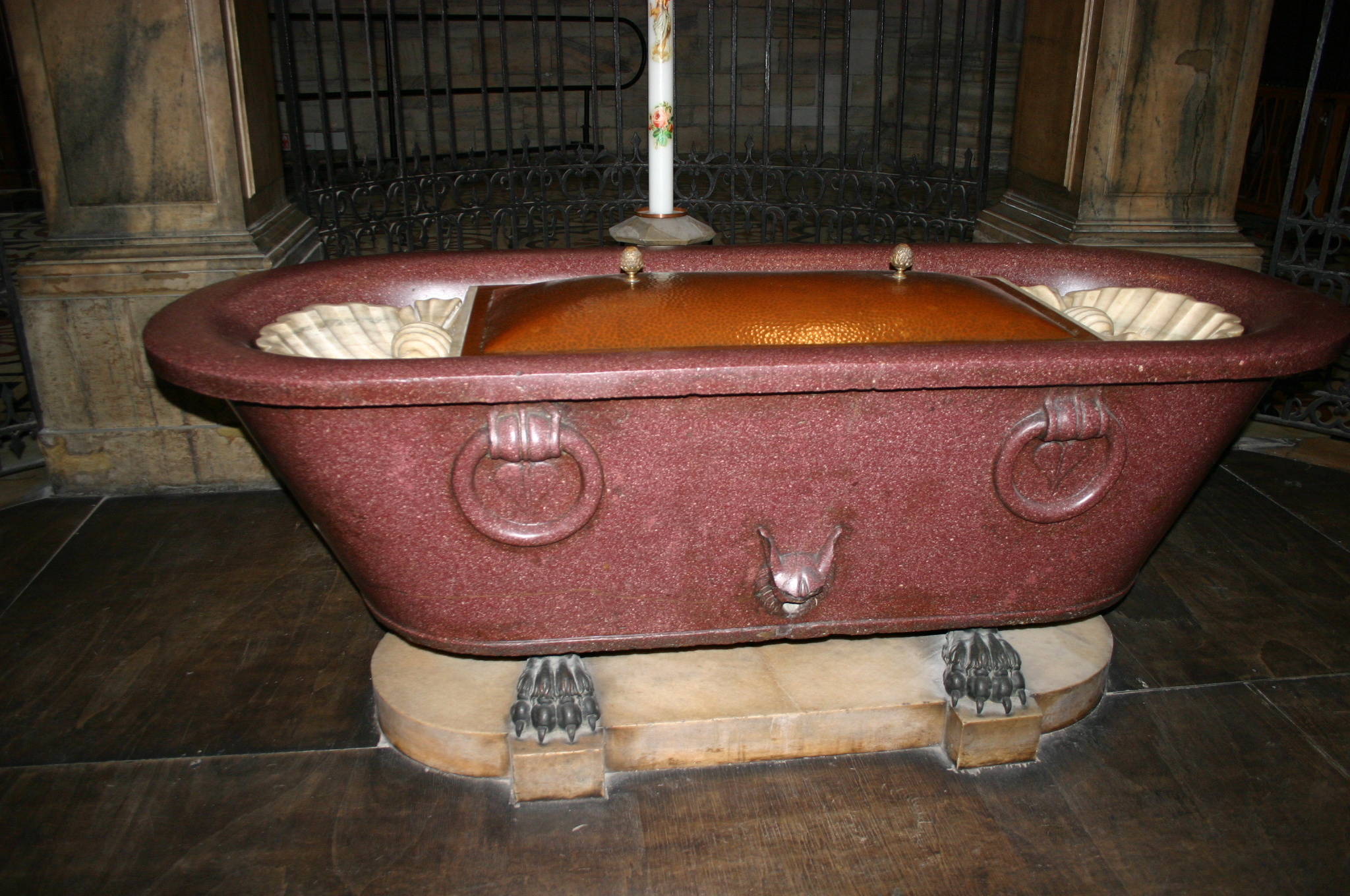 Ancient Roman bath-tub in egyptian red porphyry, transformed into the Baptismal font of the Cathedral in Milan, Italy. It is debated whether it originally stood in the nearby "Thermae Erculeae" therms.
Picture by Giovanni Dall'Orto.