Important burial recovered in Fiano Romano
January 25th, 2007
The recovered reliefs will be restored and soon will be made available for the public at Villa Giulia.
Prosecutor Paolo Ferri said a three-year investigation led police to the cache 10 days ago when the tomb was looted. The stolen objects were ready to be sent in japan through Switzerland.
Two people were arrested to have excavated the site and hidden the artefacts in the ground while looking for a customer.
The Guard has recovered in total 12 big marble reliefs (80X100 centimeters) pieces of a big commemorative scene probably from a big mausoleum.
Some of the stones are lost, probably sold, but one of the scenes seem to be complete.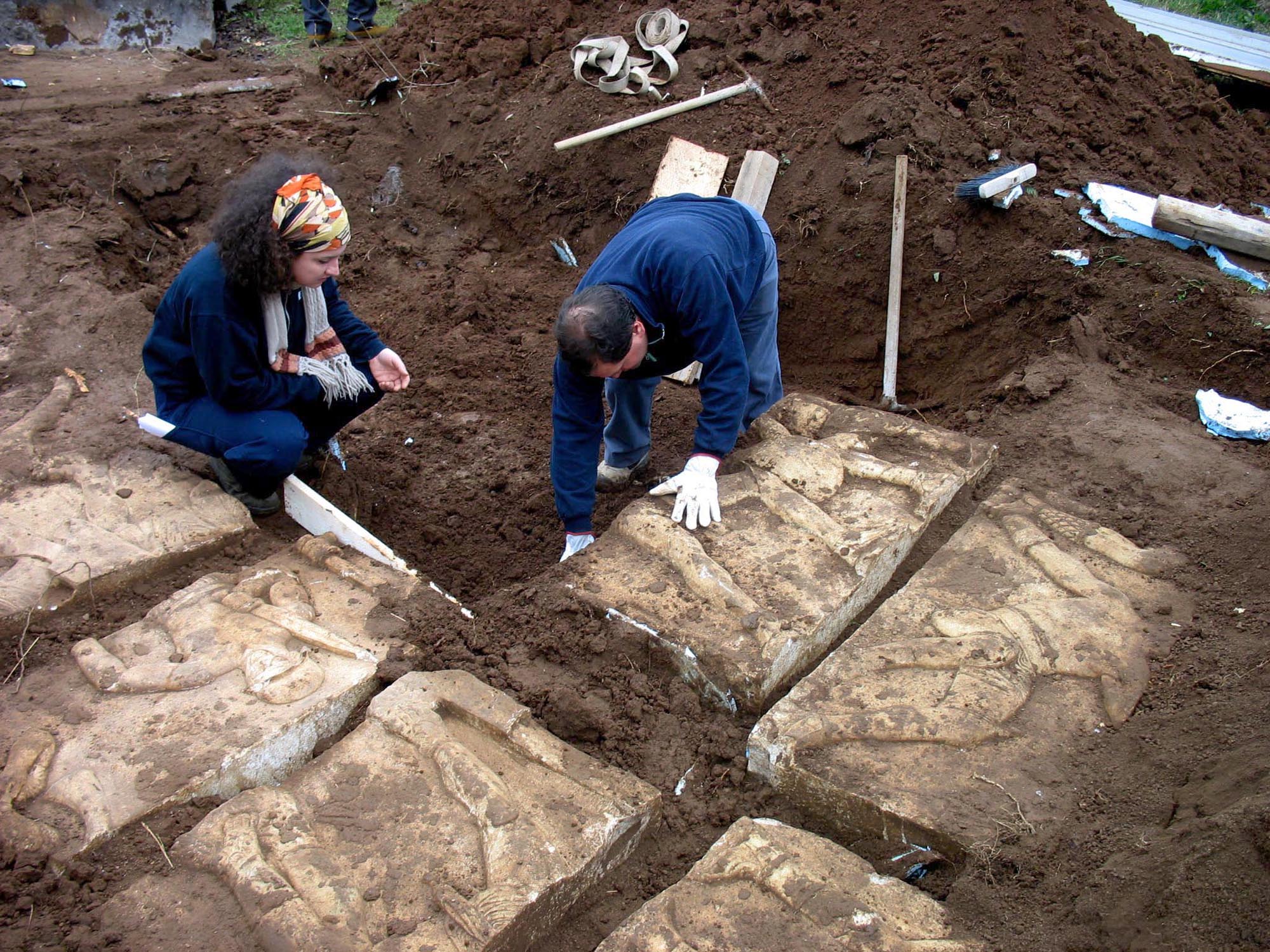 The stones while being uncovered from the ground where were hidden by the thieves.
© Photo Ministero dei Beni e delle Attività Culturali. Uso concesso a corredo della notizia.