Cleopatra's (?) tomb to be digged (update)
may 5th, 2008
Among the clues to suggest that the temple may contain Cleopatra's remains is the discovery of numerous coins with the face of the queen.
According to Hawas, Egyptologists have also uncovered a 120-metre-long underground tunnel with many rooms, some of which could contain more details about Cleopatra, or possibly, her body.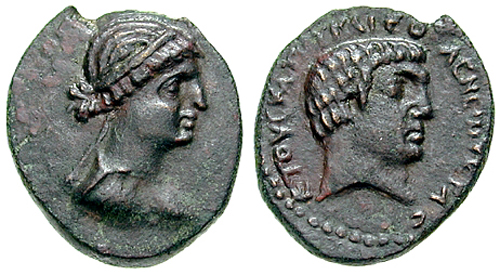 A coin with Cleopatra (left) and Mark Antony (right)
Related News
Mark Antony and Cleopatra tomb probably found (august, 2006)