Huge Hadrian statue found
August 19th, 2007
On the end of july the first fragments of a over life-size statue, a foot and part of a leg, were unearthed. The foot is 0.80 meters (31.5 inches) long; the leg, from just above the knee to the ankle, is nearly 1.5 meters (5 feet). The elaborate sandal depicted on the footed indicated to the archaeologists that the fragments were from the statue of an emperor. When the almost intact head of the statue was discovered, it was revealed the identity of Hadrian. The head measures more than 0.70 meters (27 inches).
Construction of the bath complex in Sagalassos was started during Hadrian's reign, though the building was finished only several decades later. The bath complex is one of several major building projects at Sagalassos that can be dated to the time of Hadrian and the city had a sanctuary of the imperial cult dedicated to Hadrian and his successor Antoninus Pius.
The statue probably dates from the beginning of Hadrian's rule.


Salagassos excavations.
Clic here to enlarge into Google Maps©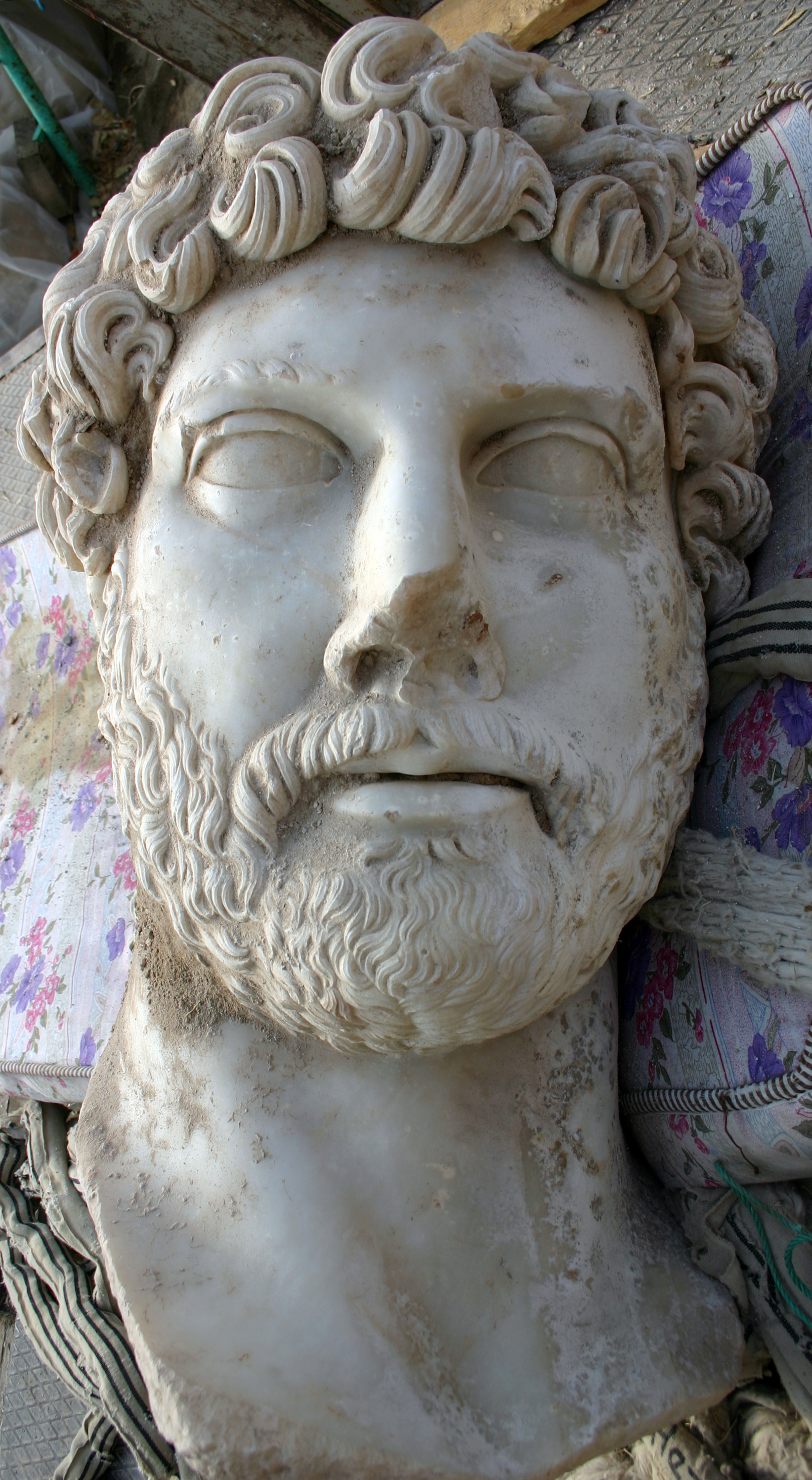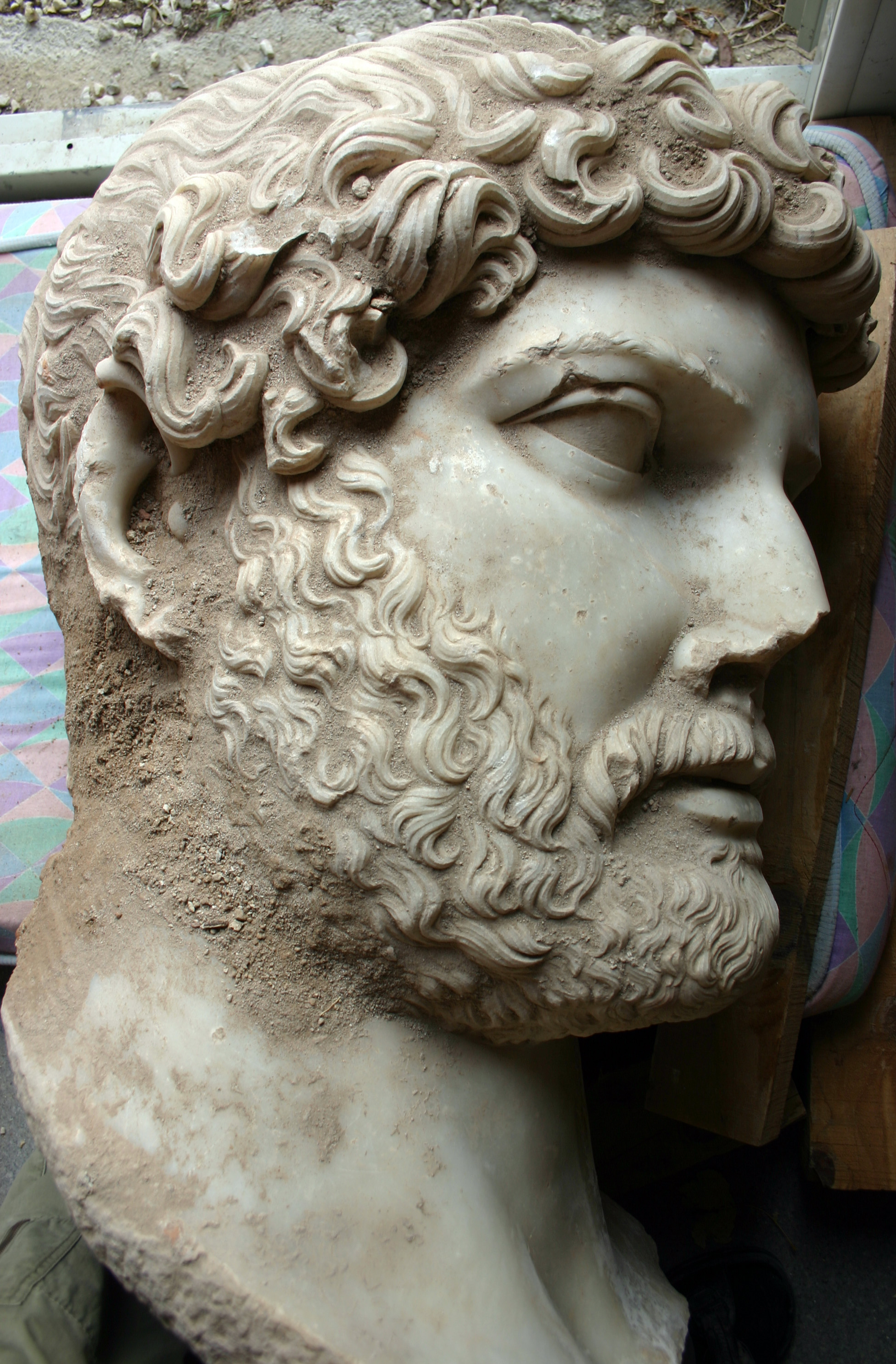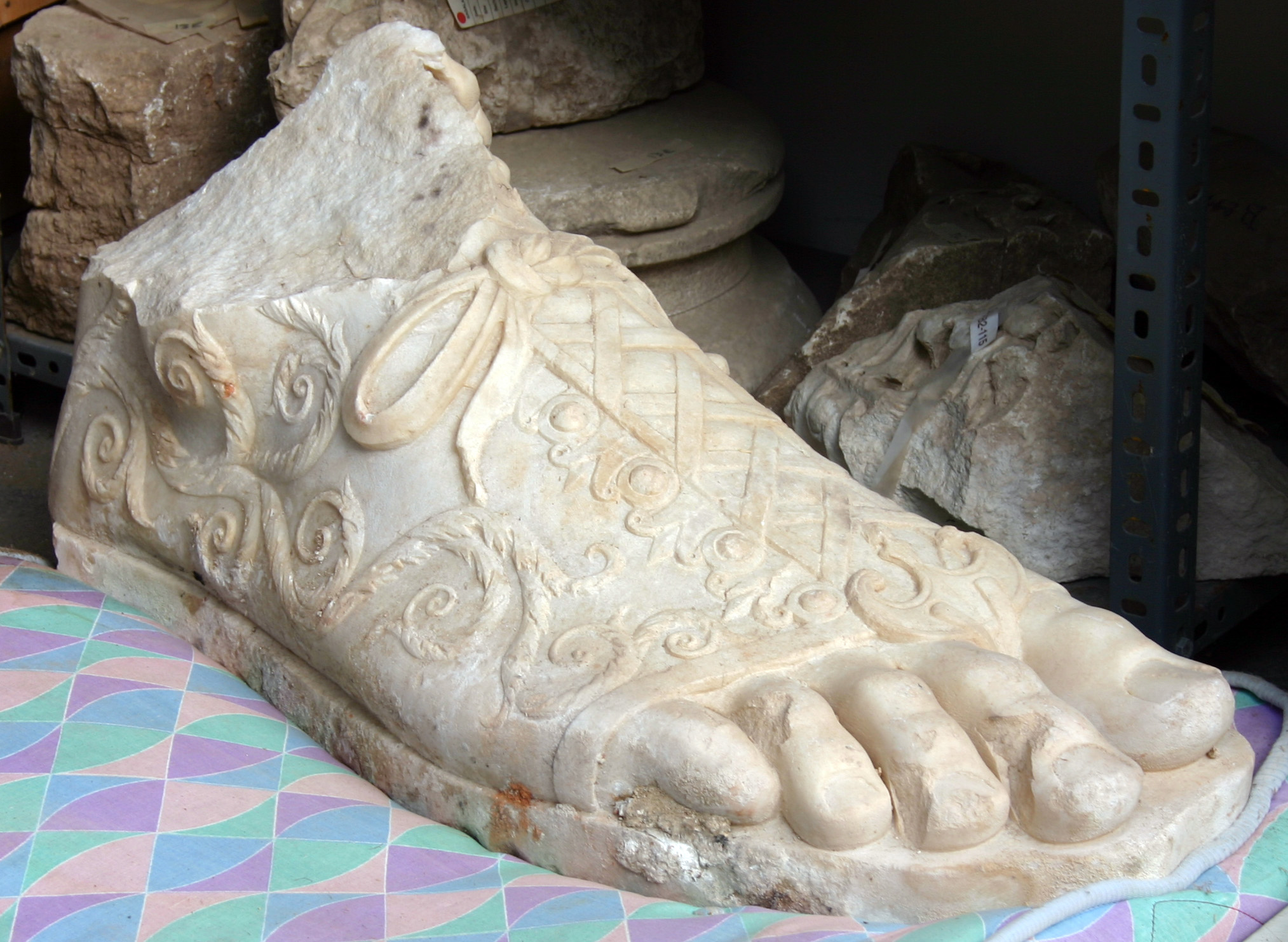 © Sagalassos Archaeological Research Project
Additional information
1. Official Excavations Web site.
2. Hi-Res Images.
3. Interactive dig.