Traduzione in italiano

The Paludamentum is conventionally known as a cloak, but it would be better to consider it just a precious piece of textile. In fact even if it can be worn as a cloak, as in its etruscan/early roman origin, in imperial time it was usually worn as an ornament with no evident practical use.
Ancient literature reports it was usually worn by the highest military rank and that it was a precious garment. In imperial time was reported it was worn only by the Roman Army Chief or the Emperor1, but iconographic evidence suggests that it was worn by many officers of the Roman Army probably as a dona
Its colour was more often red or purple, less common also white.
One of the most famous citations of the paludamentum is supposed in the St. Mattew's Passion2 about a precious scarlet cloak. The very precious colour and the fact that roman soldiers divided it in four parts keeping them as precious things even if not a complete cloak, make thinking it was probably a paludamentum.3.

1 - Th. Mommsen (1887)
2 - Gospel of St. Mattew 27,28; "And they stripped him and put a scarlet cloak round him". In other versions color is translated as "purple", but this is more difficult to be accepted because of the too high value that would make the cloack more related to an emperor than a centurion or some prisoner treatment. The original greek κοκκίνην (cochineal "kokkinin") seems clear enough to indicate scarlet and not purple.
3 - Gospel of St. John 19,23; "When the soldiers had finished crucifying Jesus they took his clothing and divided it into four shares, one for each soldier(..)"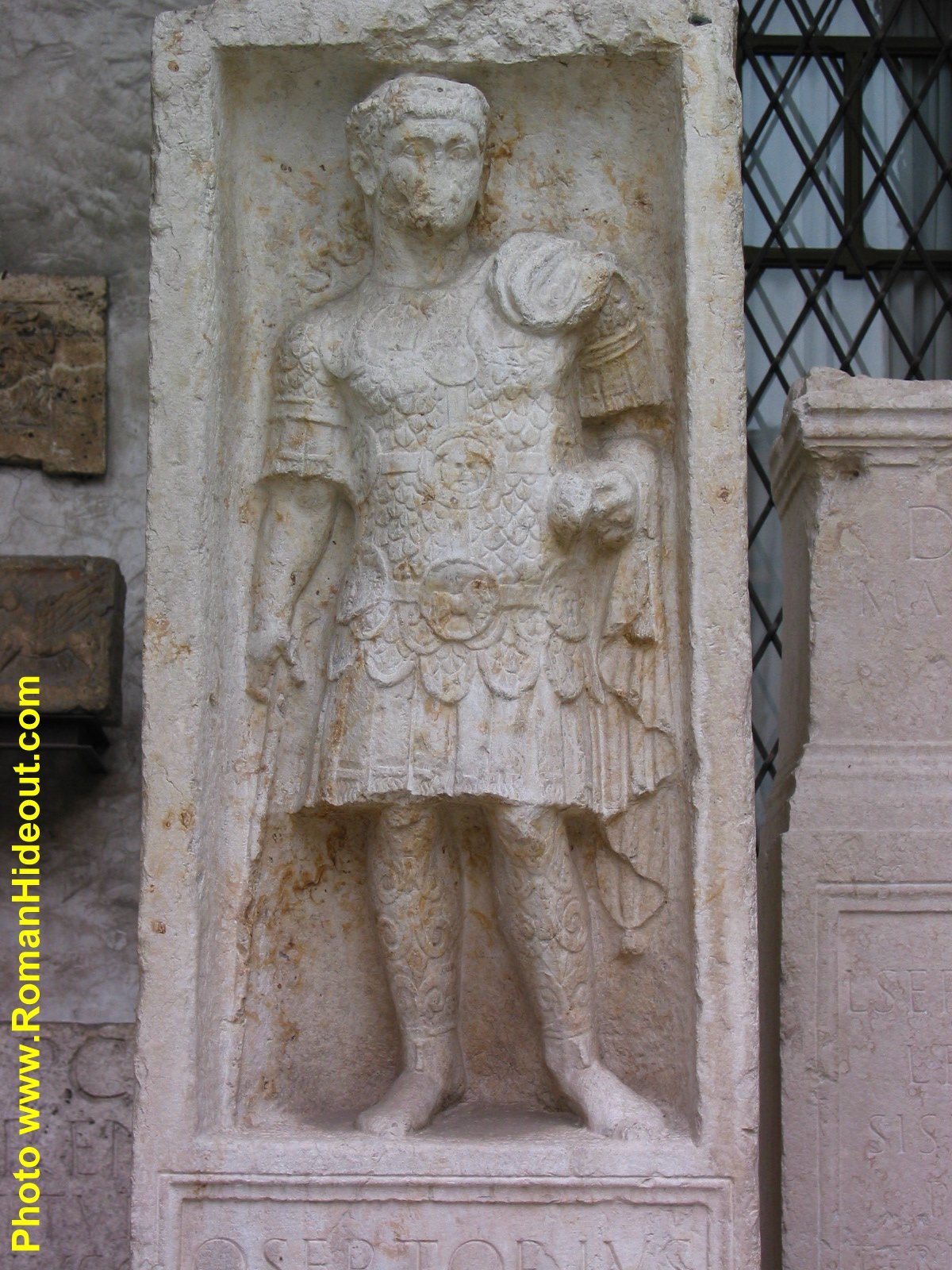 Paludamentum worn by a centurion on the left shoulder (Museo Maffeiano - Verona, Italy).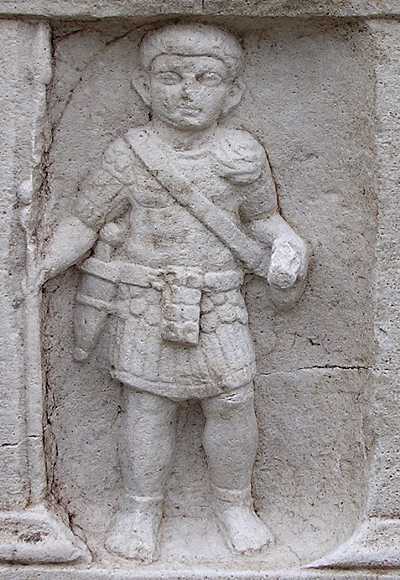 Paludamentum on the left shoulder worn by an optio probably a sailor soldier.


In order to keep an adeguate level of philology, in my way to intend that, I've looked for someone able to make a very thin textile. I found it and I found also someone also able to use local italian or aostan wool. Unfortunately it was not possibile to find also a good "thin" natural dyed wool.
The target was accomplished thanks to "Les Tisserands" a group of artisans located in Valgrisanche close to Aosta (Italy) by using ancient manual looms. Aosta (Augusta Praetoria) is known to have been founded by the veterans of the Pretorian Guard, and this ancient link makes me thinking that somehow these artisans could be the keepers of roman ancient workcrafting.
The paludamentum is 130x110 cm, made with fringes as in the signifer example in this page. Fringes were not knotted so I took up to five hours to complete them as in this image.
Final cost: 210 euro (2015).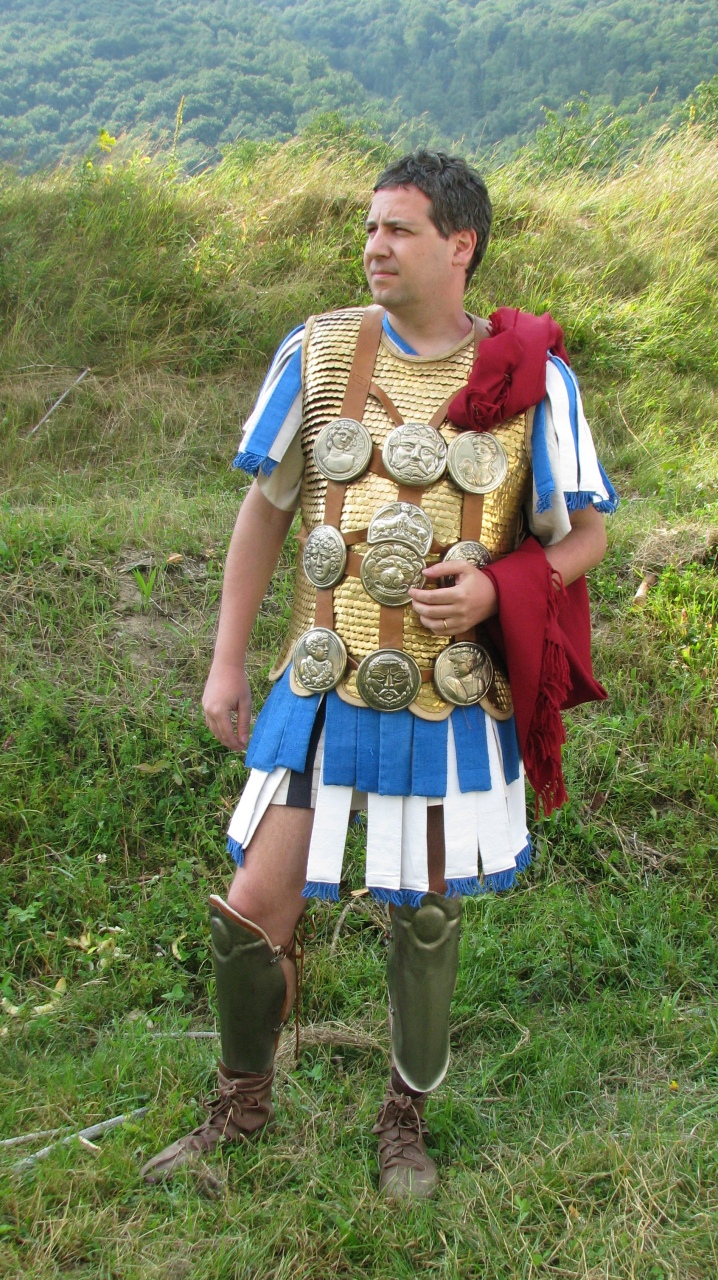 My Paludamentum worn as in the centurion tombstone at the Museo Maffeiano.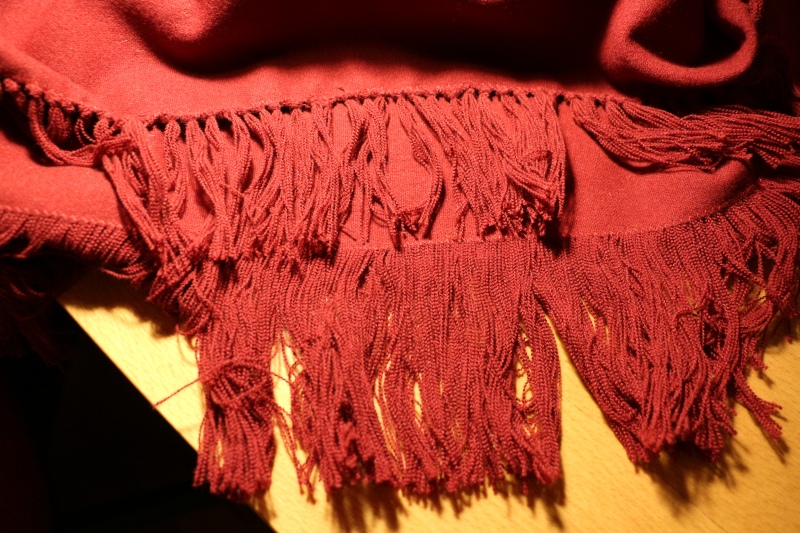 Knotting the fringes took up to five hours. The line above: the knots in the making, below the original fringes.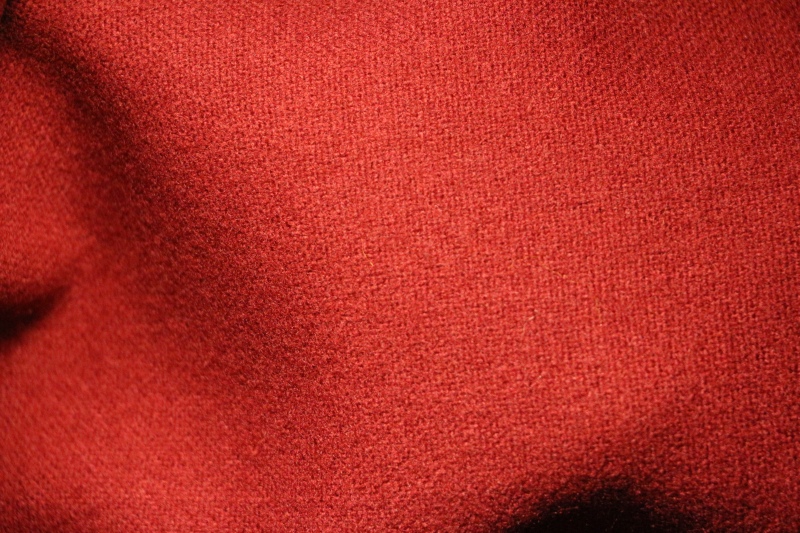 Detail of the very fine textile.