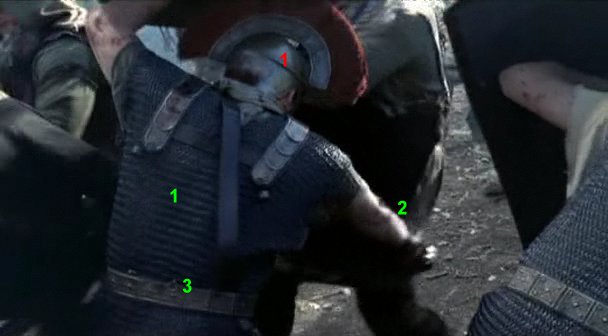 Rome TV Mini pictures with critics

Historical Errors:
1 - This is not an error. A centurion is fighting in the front line could happen, but it is not ordinary. For these reason showing this situation in a movie should be presented as an exception. Here nothing explains it.

Good!
1 - A proper lorica hamata for Caesar wars.
2 - Very good hit!
3 - Cool balteus.



Contact us to report other historical errors.