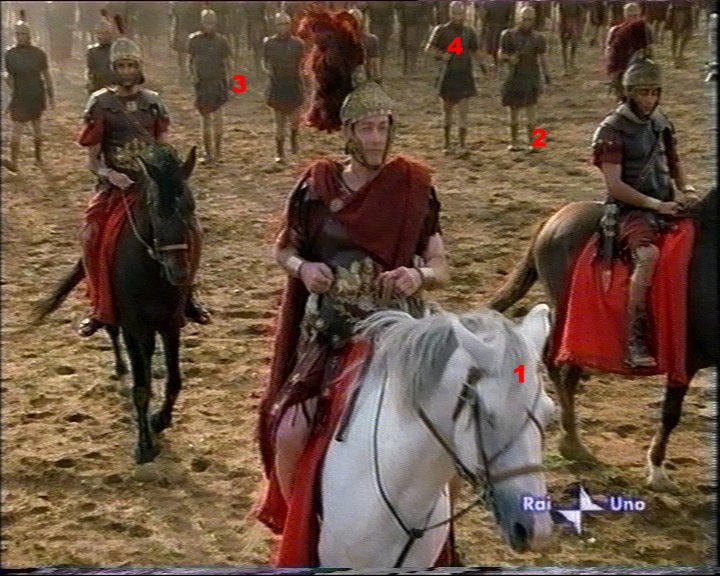 Imperium TV movie pictures
Augustus episodes

Historical Errors:
1 - Modern horse finiments. No trace of the usual roman horse decoration.
2 - Which kind of shoes?
3 - No shield while marching?
4 - What are doing these men? Why they are walking this way in front of the troops?

Contact us to report other historical errors.